History of Shettihalli Church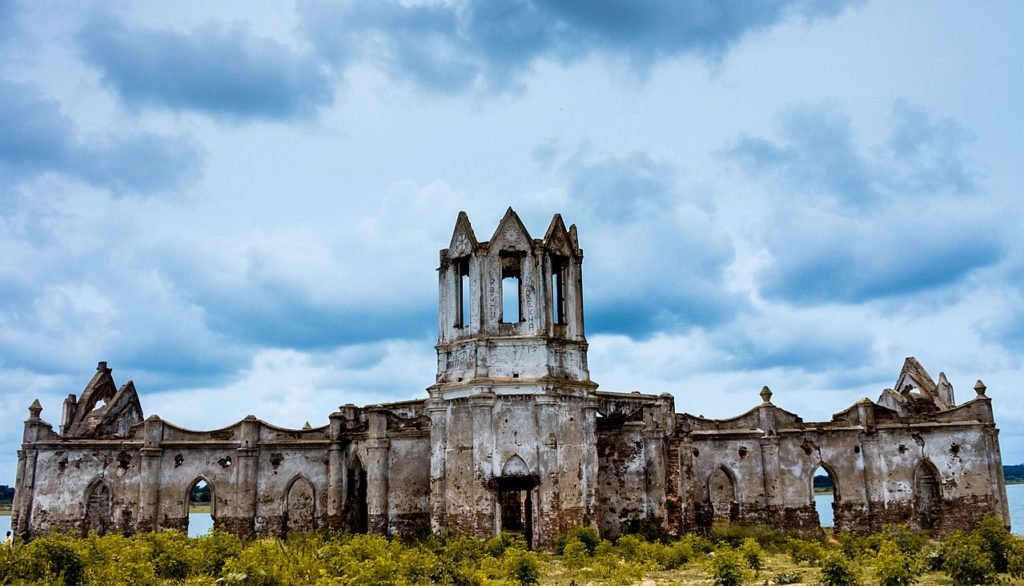 The Rosary Church in Shettihalli Village, commonly known as Shettihalli Church is situated in the backwaters of Hemavathi Dam in Hassan District of Karnataka. French missionaries built the church in 1860. It is a magnificent structure of Gothic Architecture.
Construction of Gorur Dam (Hemavathi reservoir) led to the abandonment of the church 100 years after it was built. It gets submerged in water during monsoon and as the summer nears, the water level gradually decreases. The church has nick names like "The Abandoned Church" and "The Floating Church" of Karnataka because of these reasons.
Current Status of Shettihalli Curch
The Church is absolutely abandoned. No care taker. A significant region of the walls are damaged day by day. It is in the verge of complete destruction. However it attracts a decent number of tourists and the visitors are growing day by day. It is also a good video shooting location for movies, short films and photo-shoots.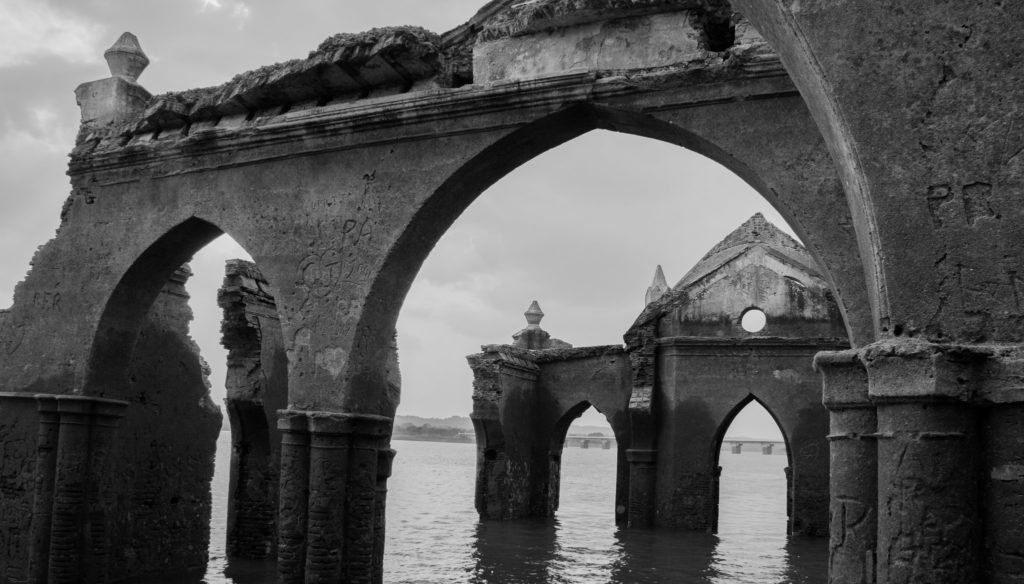 Scaled Reality – 3D Model
Axesmap initiated an in-house project called #DigitalHeritage where sites of Cultural and Heritage importance are digitized. This church attracted us to digitize by reconstructing the 3D model using Photogrammetry Technology. Further it is 3D printed to form a scaled model.
Team Axesmap captured 800 aerial images using Drones and 200 images using DSLR camera for the reconstruction. A total of 1000 images with few control points are used for point cloud generation.
40 million triangle mesh is obtained. It is then decimated to 15 million and it is textured. After some cleanup, retexturing and further reduction in size, model is uploaded to the Axesmap 3D Viewer. Reduced version can be found here.
3D Printed Model
The model is optimized for 3D printing. It is done using the in-house 3D printing facility at Axesmap-Ejesmapa.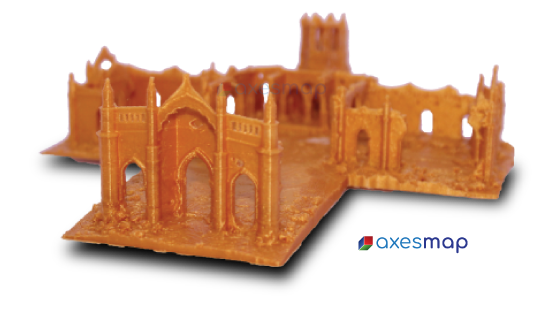 Outputs of Digitized Shettihalli church
The following outputs of Digitized Church are now available:
Images
Video shots
Mesh
3D Model in Online Viewer
Orthomosaic Image
3D Model in Virtual Reality Platform
3D printed scaled model.
Lot more stories to share!
Chat with us to create a 3D Model of Sites and Structures of your importance. Filter Coffee on us!
Follow Shettihalli Rosary Church Facebook page:
https://www.facebook.com/Shettihalli-Church-Hassan-115847453135582